Capture High-Quality Audio Anywhere with the BOYA BY-WMic5
The BOYA wireless microphone system BY-WMic5 features a 3.5mm jack port, RXU port & RXD port. This microphone system is ideal for content creators, vloggers, filmmakers who want to capture high-quality audio without the hassle of cables & wires.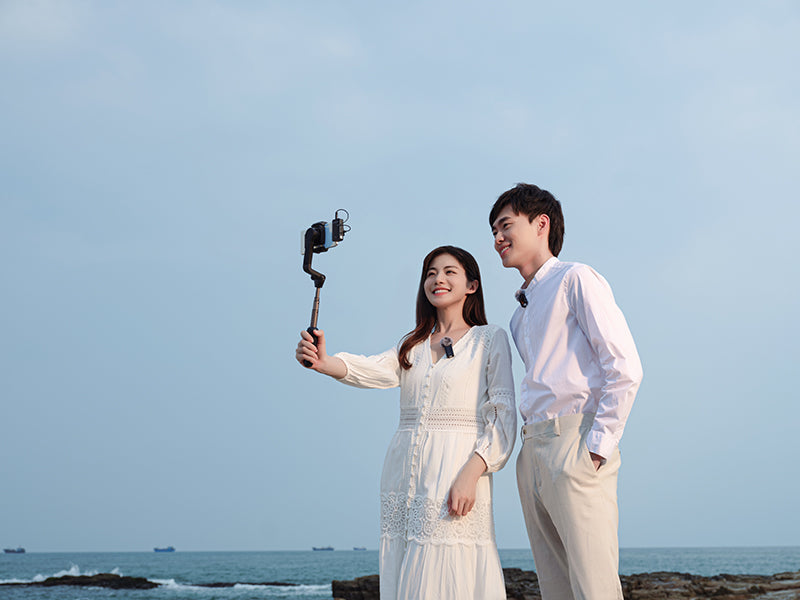 One of the key features of the BY-WMic5 is its 3.5mm jack port, which allows the user to connect the receiver directly to a camera or audio recorder. This eliminates the need for additional cables or adapters, making setup quick also easy. Additionally, the BY-WMic5 is compatible with a wide range of devices, including smartphones, tablets, laptops. Featuring a RXD & RXU port, the BY-WMic5 is also compatible with Apple iOS devices & USB-C devices.
The dual-channel design of the WMic5 series allows for the flexibility to choose between these two modes depending on the recording situation. For example, if you are conducting an interview or recording a conversation between two people, you can switch to stereo mode to capture both voices separately also create a more realistic & dynamic recording. In post-production, this gives you the ability to edit also adjust the levels of each channel separately for greater control over the final result.
The real-time monitoring feature on the WMic5 series is a valuable tool for anyone who needs to capture high-quality audio in real-world recording situations. It allows you to monitor your recordings accurately in real-time, reducing the need for post-revision work also ensuring that your final recording is of the highest possible quality.
In terms of performance, the BY-WMic5 delivers high-quality audio with a frequency response of 20Hz to 20kHz. The system operates on the 2.4GHz frequency band, which provides a reliable also stable wireless connection.